What's New at the Academy
Our next session of classes will begin the week of May 28th, 2018.
Click Here to View the Class Schedule:
Obedience
Agility
Showing Handling/Conformation
Puppy Head Start
Fun with Tricks Class
Canine Good Citizen
Nose Work Classes
---
We look forward to seeing you at our next Show-N-Gos in 2018 (Pre-Entry Only):
Open and Utility Obedience at 9 AM, Rally and Novice Obedience at 12 Noon: Sunday, April 22; Sunday, May 27
To Pre-Enter: 1. Go to http://dogmatchshow.com/default.aspx
2. Click on FIND A MATCH SHOW / EVENT
3. Check the box next to OBEDIENCE, then select DELAWARE in the STATE dropdown list, then BEGIN SEARCH
4. The list of available Show & Gos will appear,find desired Show & GO, and click CLICK HERE TO ENTER ONLINE NOW! !
The Academy Gets Social
Read our Newsletter, The Academy Times, by Kristin Anderson, our Social Media Manager
Check us out on Facebook:

Follow us on Twitter:
Follow @AcademyofDog
Click to join ADTAAgility
Do to the OVERWHELMING Positive Response we are forced to stop taking anymore evaluations at this time. If you have already signed up or called YOU ARE STILL ON THE WAITLIST. The waitlist has grown to 2-3 months back log. We have only 4 evaluation/lesson slots available per week. The rest of our slots are filled with existing clientele of independent swimmers. Please check back in the summer months to see if we have more slots available. Thank you for your interest and support.
The Swimming Paws is Getting Dogs Wet
Taking Reservations, Call
302-588-POOL (302-588-7665)
Check out the latest reasons and videos why dogs enjoy Swimming Paws!
The Swimming Paws Canine Swim Club is getting many breeds into the water, helping the dogs with cardiovascular conditioning and even conditioning their coat and skin.
Call 302-588-7665 or fill out our online Sigh Up Form to schedule a swim evaluation, and Carrie will help teach your dog how much fun swimming can be!
Latest at the Academy
Our next session of classes will begin the week of May 28th, 2018.
Click Here to View the Class Schedule:
Obedience
Agility
Showing Handling/Conformation
Puppy Head Start
Fun with Tricks I Class
Fun with Tricks II Class
Canine Good Citizen
Canine Good Citizen Advanced
Nose Work Classes
We Need a Few Good People
The Academy needs a few well qualified people to aid in group instruction in Obedience, Agility and all other classes we provide.
WELL QUALIFIED MEANS: EXPERIENCE IN COMPETITION OBEDIENCE, CD AND CDX, ETC.RALLY OBEDIENCE, TREIBBALL, NOSEWORK, ANY OR ALL OF THE ABOVE, GREAT PEOPLE SKILLS, PREVIOUS EXPERIENCE A BIG PLUS ALL ACADEMY STAFF PERKS WILL BE PROVIDED- EG. FREE CLUB MEMBERSHIP, CLOTHING, SWIMMING, CLASSES PRE-APPROVED SEMINAR FEES IN RELATED CLASSES, TRAVEL COMPENSATION FOR CLASS TIME
Please call Carrie at 302-588-7665 for initial phone interview and possible meeting for further selection.
Our Facility is the Best!
We believe that our facilities are the best in the tri-state area. The indoor facility is fully matted with state of the art shock absorbing non-slip rubber flooring The training center is 10,000 square feet, well lighted, heated and air conditioned.
Advanced Rally Obedience and Agility students meet at our outdoor location when the weather permits. This location is close by the indoor facility. The outdoor location is well lighted and fenced. This 15,000 square foot paddock allows for full agility ring training for practice runs on real course layouts.
---
Here's a short video of our wonderful facility (during the Christmas Party) from our Observation Desk!
---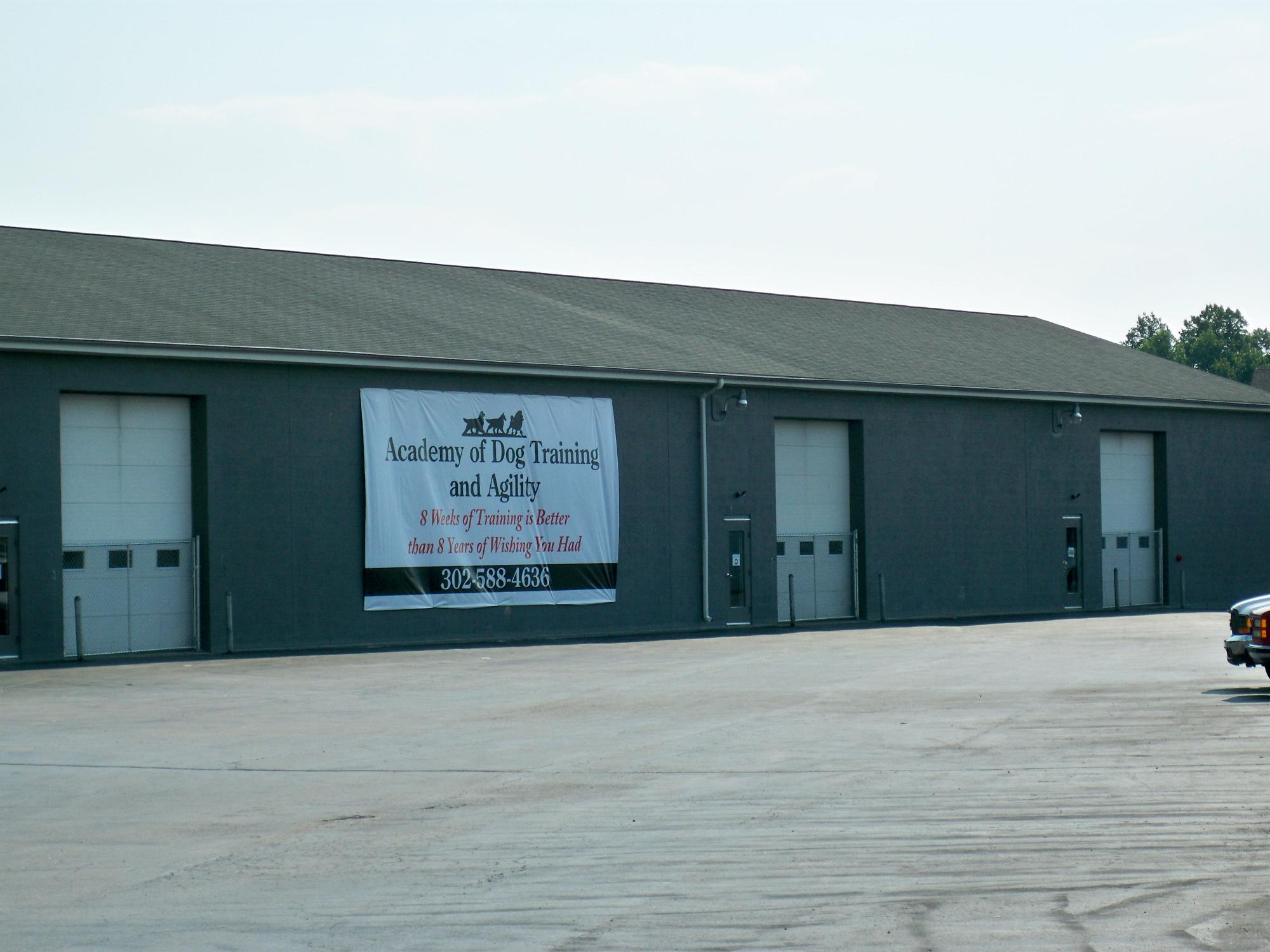 Front Entrance & Parking
---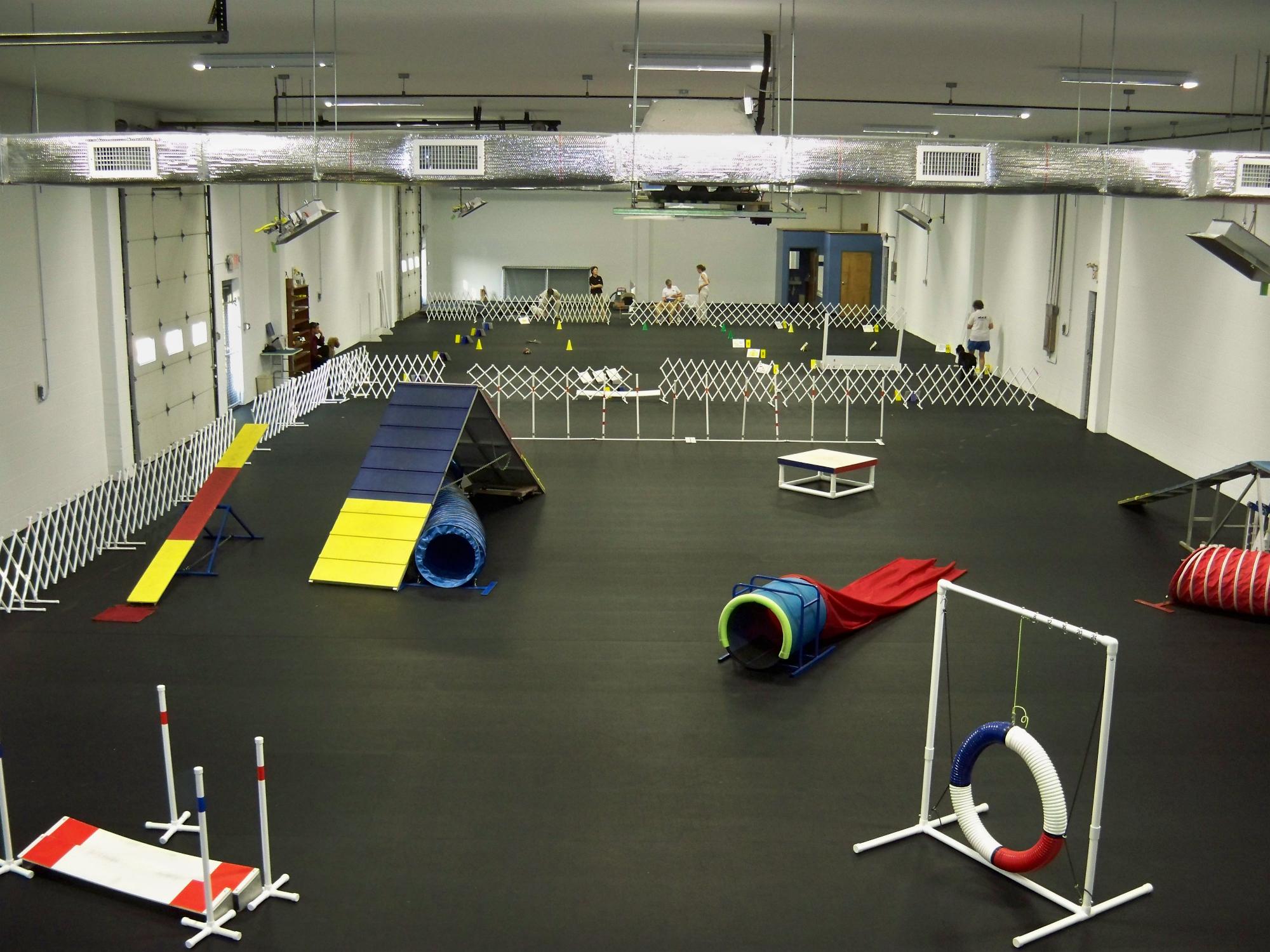 FULLY MATTED STATE OF THE ART SHOCK ABSORBING NON-SLIP RUBBER FLOORINGHEATED AND AIR CONDITIONEDALL NEW MAX 200 OBEDIENCE AND AGILITY EQUIPMENT
---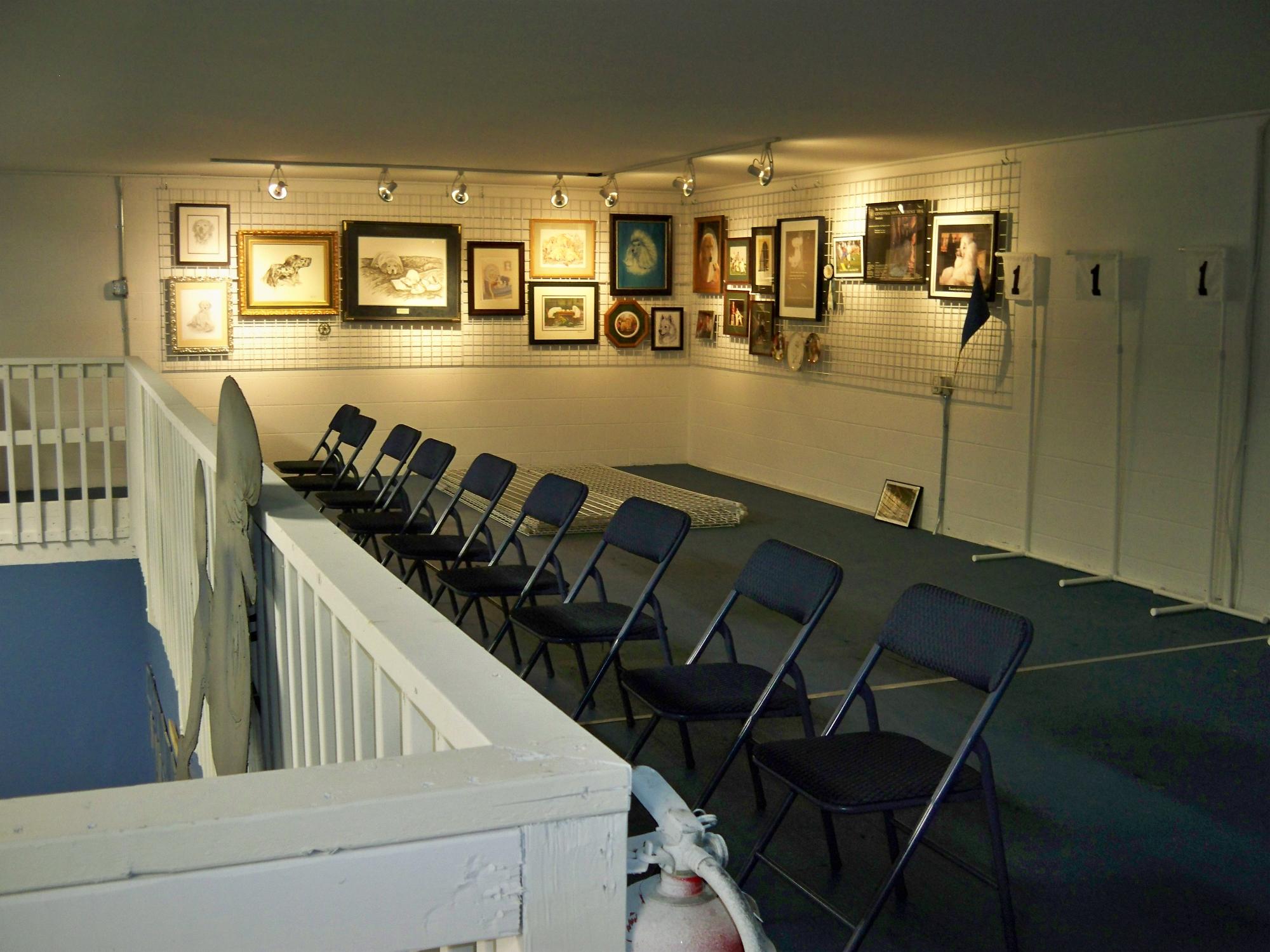 CLUB MEMBER SOCIAL AREA & ART GALLERY
---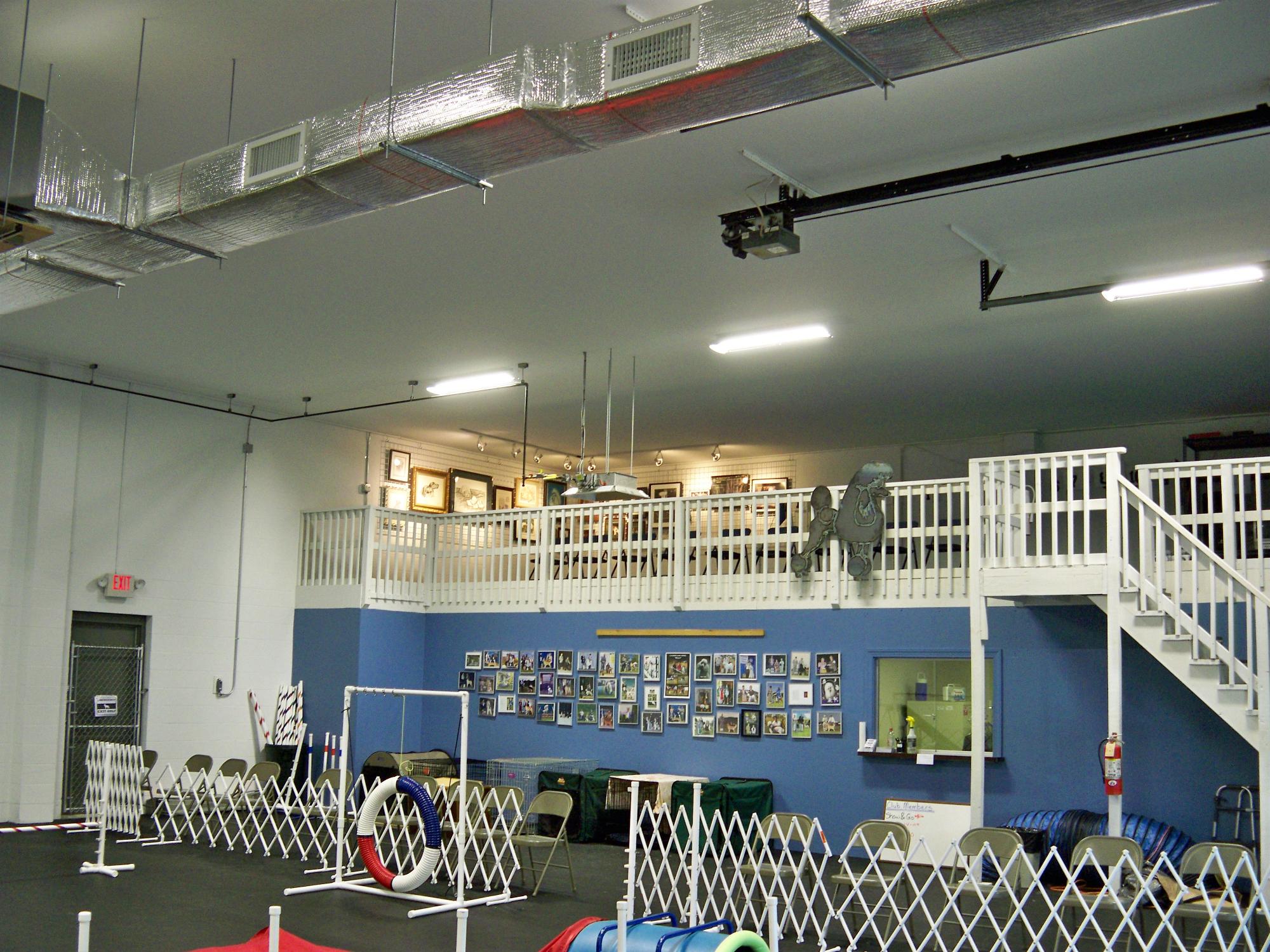 Ringside Seating & Crating Area
Our Swimming Paws Canine Club Pool !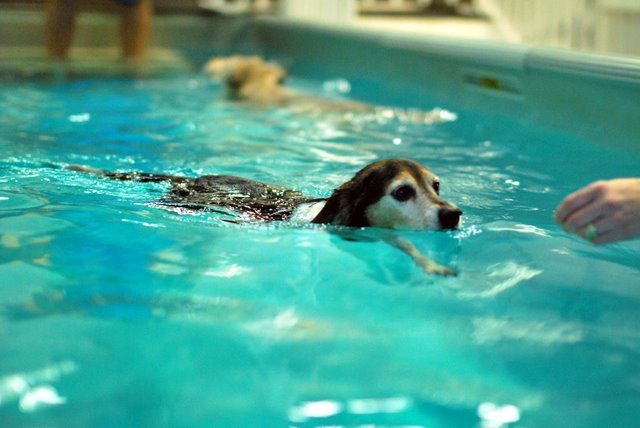 Building Rentals are Available
Our Facility is Available for Canine-Related Events and Organizations
Our Facility is available for canine-related events and organizations, so please call for availability. Please contact Carrie by phone at (302) 588-7665 or by email at carrie@academyofdogtraining.com to discuss rental rates and to schedule a tour of our Academy.